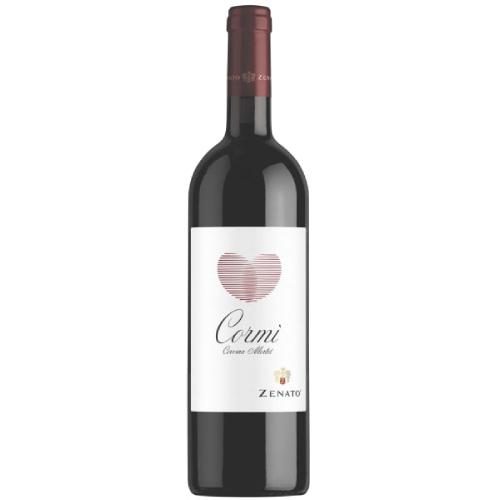 Zenato Merlot Corvina Cormi - 750ML
Ruby red in color, aromas of red berries and Marostica cherries are underscored by notes of blackberries and mint. On the palate, it is full-bodied with fresh acidity and sweet tannins.
Pair this wine with grilled ribeye steaks, champignon sauces, duck-confit risotto, or traditional Venetian cavallo dishes.