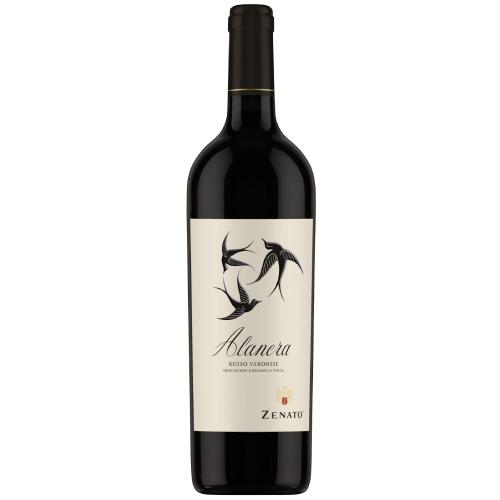 Zenato Alanera Rosso - 750ML
Brilliant ruby in color, Alanera delights the senses with a variety of aromas and flavors that include fresh and dried cherries and prunes, sweet spice, and hints of coffee and tobacco. On the palate, Alanera is full-bodied with elegant and velvety tannins. Vibrant acidity brings balance and freshness, and supports a long and harmonious finish.
Pair Zenato's Alanera with medium-aged cheeses, cured meats, meaty fish such as sea bass fillet with Extra Virgin Olive Oil, or with braised meats and stews.