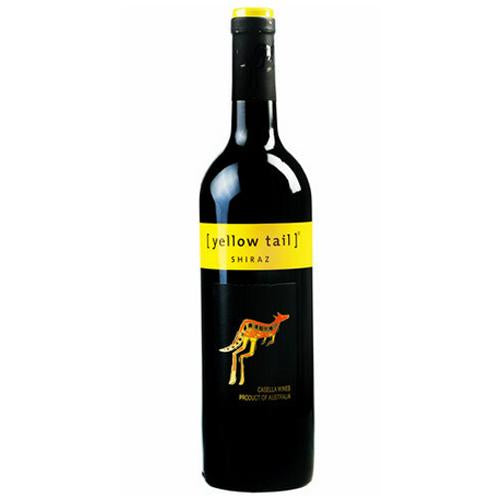 Yellow Tail Shiraz - 750ML
[yellow tail] Shiraz bounds forward from the glass with berry and smooth vanilla aromas. Subdued earthy tones with soft ripe sweetness are displayed in perfect harmony with fine tannins.

[yellow tail] Shiraz is made with grapes sourced from the highest quality vineyards. The grapes are fermented on skins in contact with oak. Temperatures are kept high to ensure maximum colour and tannin extraction. The wine is bottled on the estate.

ENJOY [yellow tail] Shiraz is created with a simple philosophy in mind, to make a great wine that everyone can enjoy, anytime, any place. Which is why we hate to tell you what to enjoy it with. If you really want some suggestions, this is a classic Aussie red wine that goes brilliantly with a good steak or in front of a roaring fire. It's pure red goodness in a glass!