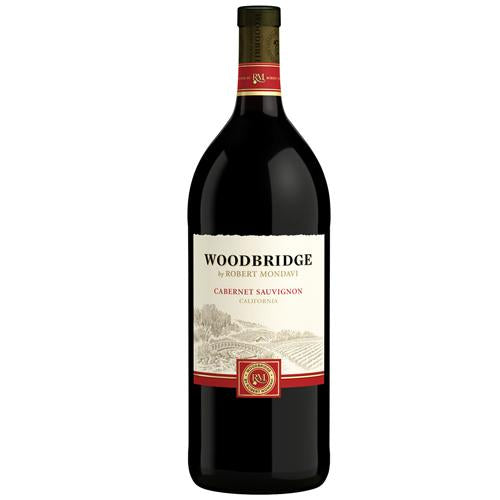 Woodbridge Cabernet Sauvignon - 1.5L
Aromas of juicy plums marry with notes of herb and rich cedar in our elegant Woodbridge Cabernet Sauvignon. Deep flavors of blackberry and tobacco give this wine excellent balance, with oak aging adding a toasty, caramelized quality. With a smooth finish, this Cabernet Sauvignon is approachable and delicious.

For thirty years we've been making classic wines that reflect the diversity of California's winegrowing regions. The Woodbridge by Robert Mondavi wine style is marked by bright fruit flavors and smooth finishes made to complement food.