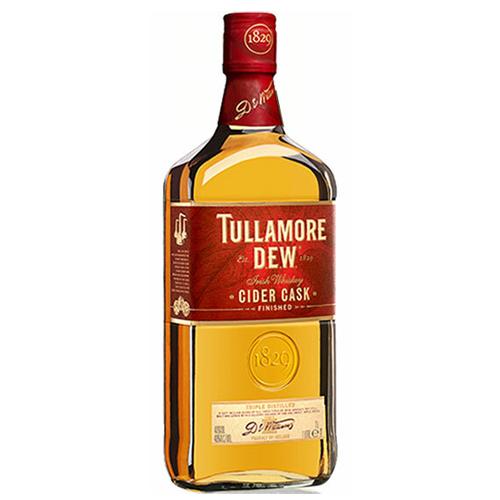 Tullamore Dew Cider Cask Finsh 750Ml
This is a rare and noble Irish whiskey that is the essence of Ireland, with notes of toasted oak tinged with cider sweetness to engage and delight the palate of true Irish whiskey lovers.
Once a year, this finely balanced, sophisticated spirit is created in the heart of Ireland. It is a marriage between the craft of small-batch cider-making and our legendary whiskey, creating a layered complexity of nose and taste that is richly rewarding. Only available in selected outlets in a limited number of markets.