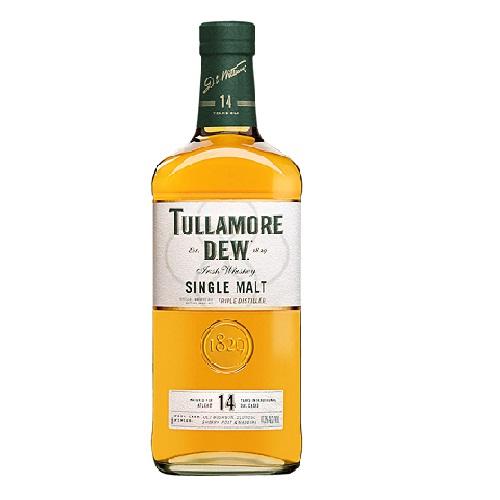 Tullamore Dew 14 Yr - 750ML
Established in 1829 in Tullamore, CO. Offaly, in the heart of Ireland, the Tullamore D.E.W. Irish Whiskeys are renowned for their exceptional smoothness and distinctive character. This triple distilled 14 year old single malt is no exception. Characterized by its unique four cask recipe in old bourbon, oloroso sherry, port and madeira,
Tullamore D.E.W. 14 Year Old Single Malt is an intensely rich and smooth whiskey. The unique combination of wood, sweet citrus and tropical fruit notes, evident on the nose, deliver a flavor reminiscent of rich fruits united with light spice. The finish is very smooth with long lasting sweetness.