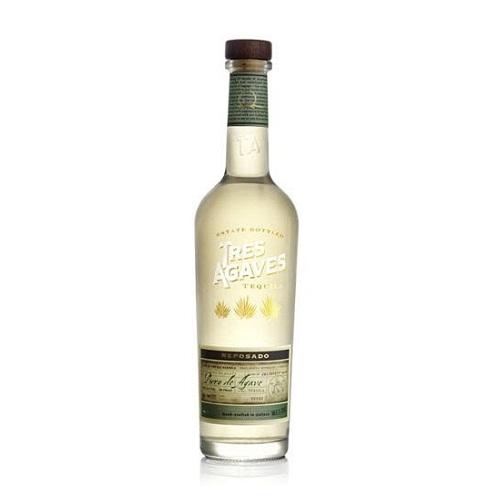 Tres Agaves Tequila Blanco - 750ML
Tres Agaves Blanco is the purest expression of the distiller's craft at the highest level; capturing the flavors of slowly-cooked, fully-mature agave.  Achieving this simple but difficult goal is what separates a truly masterful blanco from others.  Compared with other Blancos it has remarkable depth and smoothness.
TRES AGAVES TEQUILA is an award-winning, 100% agave Tequila, estate-bottled for full, smooth taste at one of the last family-owned distilleries in Jalisco, Mexico. Our Tequila is made from agaves matured to an average of 9 years and produced in the 'old school' tradition by one of Mexico's most respected Tequila families at their boutique distillery located in the very soul of Tequila country - the historic city of Tequila itself. The distillery, El Llano, began production in 1900 and is one of the oldest in all of Jalisco.