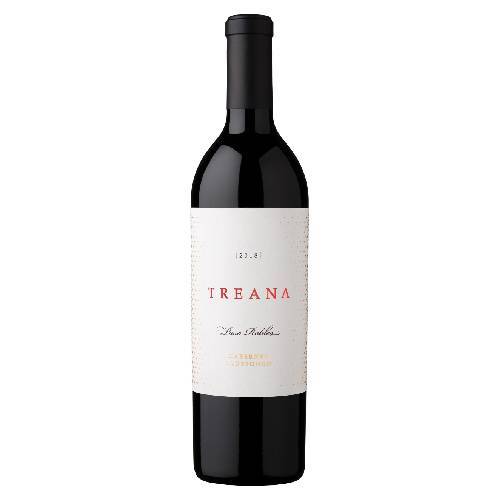 Treana Cabernet Sauvignon 750ML
The Treana Cabernet represents all that makes Paso Robles a world class wine region. This rich dark wine is robust in flavor and structure. Aromas of fresh ground coffee, leather and dark fruit awaken your senses.
Sweet vanilla, spicy black pepper and layered smoke coat your palate before a touch of youthful acidity and medium tannin leave a smooth silky finish that lingers.
Blend: 93% Cabernet Sauvignon, 4% Petite Sirah, 3% Merlot