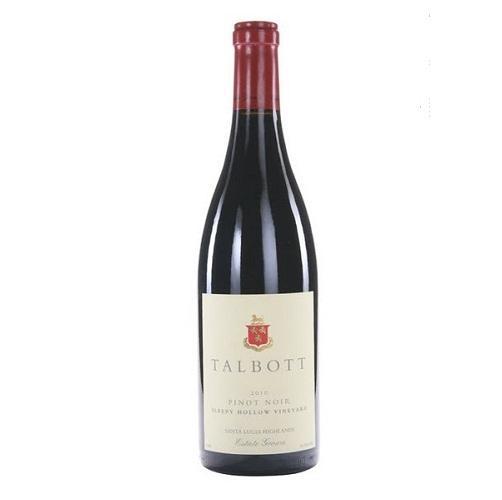 Talbott Pinot Noir Sleepy Hollow Vineyard - 750ML
Talbott Sleepy Hollow Vineyard Pinot Noir is our flagship Pinot Noir and is a distinctive expression of the world-class Sleepy Hollow Vineyard. It offers elegant, fresh aromas of cola, black cherry and blackberry along with richer notes of vanilla and subtle spices.
On the rich palate, savory notes of black cherry, vanilla, clove and nutmeg meld with raspberry and plum flavors for a soft, mouth-filling texture. Rich, elegant and luxurious, this Pinot Noir has vibrant acidity to complement a satiny smooth finish with a delightful touch of well-heeled tannins, cinnamon, vanilla and hard spices. 100% estate-grown Pinot Noir from Santa Lucia Highlands.