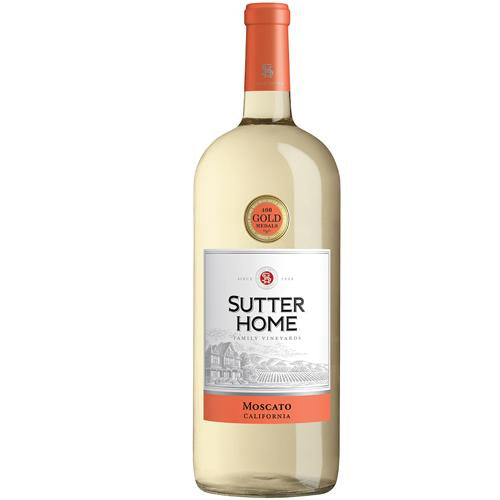 Sutter Home Moscato - 1.5L
Sutter Home Moscato is luxurious and sweet. The wine displays delicate aromas of white peaches, rose petals and exotic lychee on the nose that lead to creamy peach, nectarine and juicy melon flavors with hints of caramel on the palate. The sweet flavors are perfectly balanced by refreshing acidity, and a vivid, crisp finish.
Pair with light cheeses, barbecued ribs, spicy grilled shrimp.