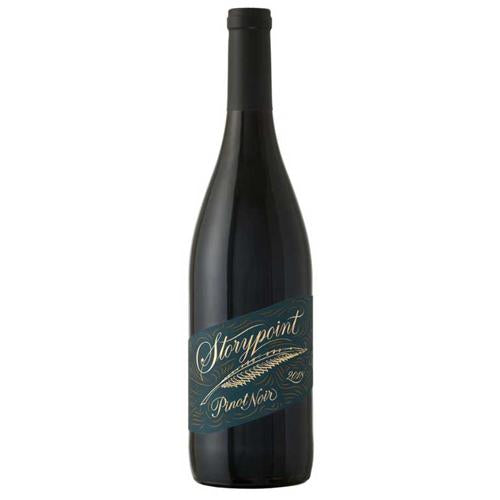 Storypoint Pinot Noir - 750ML
Characterized by a deep dark plum color, Storypoint Pinot Noir captures the elegant, silky, fruit-driven blend from renowned California wine regions. Our stylish Pinot Noir reveals concentrated notes of blackberry jam, dark chocolate covered cherries, and baking spice. On the finish, our Pinot Noir offers oak-driven layers of toffee and espresso.
Viticulture Notes:
Storypoint vineyard sites have distinctive soil types, slopes, exposures and micro-climates. Perhaps most critical for Pinot Noir is the significant maritime influence; cool evening breezes and hovering morning fog allow vineyards to slowly ripen while preserving the fruit's crisp acidity. In 2018, California's growing season was slow and steady, producing grapes of excellent quality across the state. Consistent days of sunshine created a warmer season than in previous years and the increased temperatures allowed grapes to ripen to optimum levels.