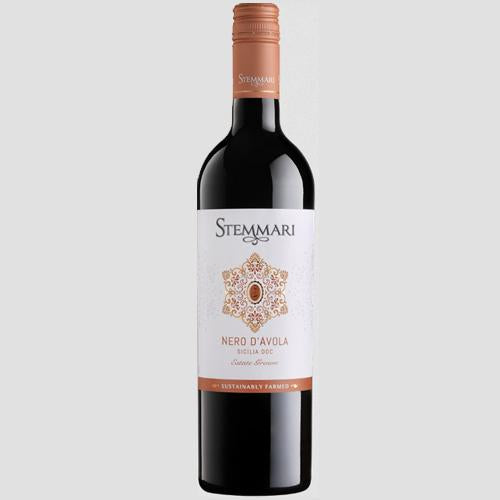 Stemmari Nero D'Avola - 750ML
Nero d'Avola is an average to early varietal maturing around the first week of September.
This wine is obtained from grapes that have reached perfect aromatic and polyphenolic maturation. Destemming and alcoholic fermentation with the skins occurs for 6-8 days at 22-24 degrees. Malolactic Fermentation occurs with selected bacteria, then finally maturation occurs for 6 months in French barriques.