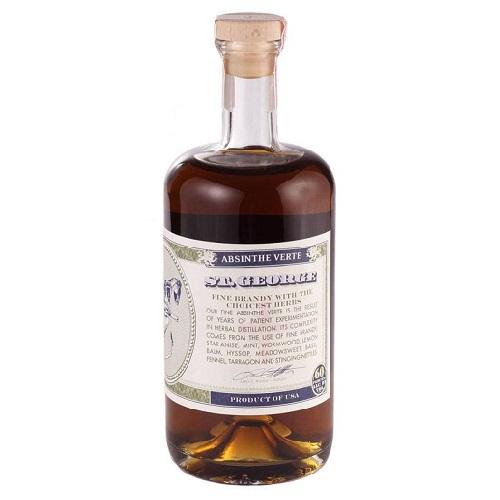 St. George Absinthe Verte - 750ML
From the Californian distillery St. George Spirits comes a great absinthe created with ingredients such as star anise, fennel, lemon balm, hyssop and stinging nettles. It was the first legal American absinthe released after the ban was lifted in 2007, although the recipe was developed over an eleven year period! This is the 70cl bottling.
Nose: Crisp anise and heady floral notes. A touch of vegetal nettle notes. Sweet, refreshing lemon.
Palate: Intense wormwood is evident at the core of this one. Earthy hyssop and fennel arrive alongside. Authentic anise all the way through.
Finish: Lasting anise and a slight touch of bitter herbs. Lemon balm lingers for a good while afterwards.