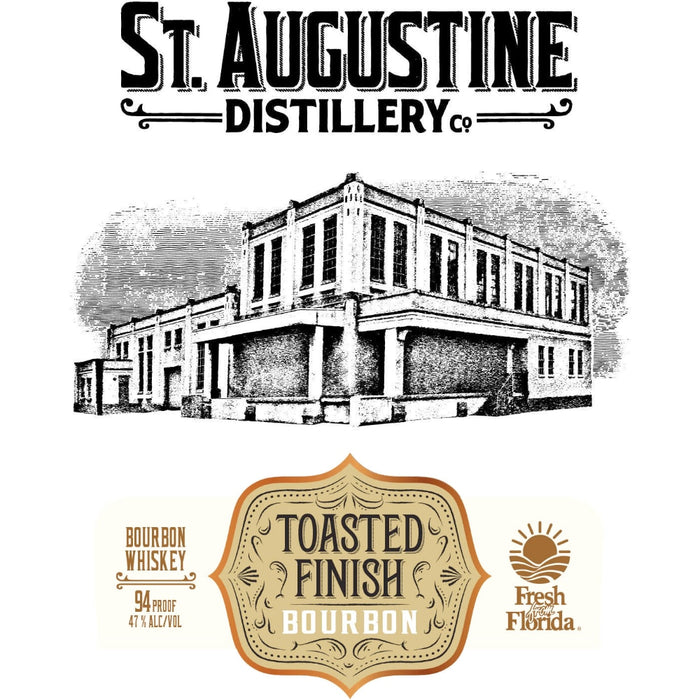 St. Augustine Toasted Finish Bourbon 750 ml
Established in 2013, St. Augustine Distillery is part of a new generation of American craft distillers. Family owned and operated, we are committed to making world-class spirits using the local agriculture. Our distillers work with farming partners throughout the state and from their grains, make our whiskey every day.
We do not source or blend other whiskey with our bourbon. We distill and bottle everything we sell, making sure that the spirits are just right before barreling and aging. Hand bottled by real people, we're passionate about showing our guests not only what goes into each bottle, but how to make the best possible cocktails with our spirits.
We love St. Augustine and, thanks to your purchases, we're able to give back to the community and help local organizations each and every day.