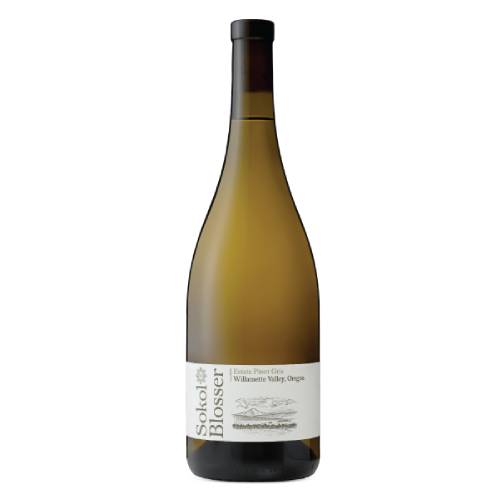 Sokol Blosser Pinot Gris 750ML
We produce a dry style Pinot Gris which accentuates the minerality this varietal clearly expresses. In addition to fermentation size and temperature, the diversity of yeasts used to perform fermentation and the extended period of lees contact prior to blending and bottling contributes greatly to the complexity of this wine. 
Our 2019 Pinot Gris is bursting with fragrance, featuring orange rind, ripe honeydew melon and peaches, and fresh pears, with hints of  honey and limestone.  The palate reflects the nose with ripe yellow apples, nectarines, and honeydew upfront, and a clean, bright minerality on the end giving it a crisp finish.  
The Pinot Gris is a lighter, crisp wine that is perfect for fresh summer salads with grilled peaches, as well as creamy dishes like a classic Fettucini Alfredo.