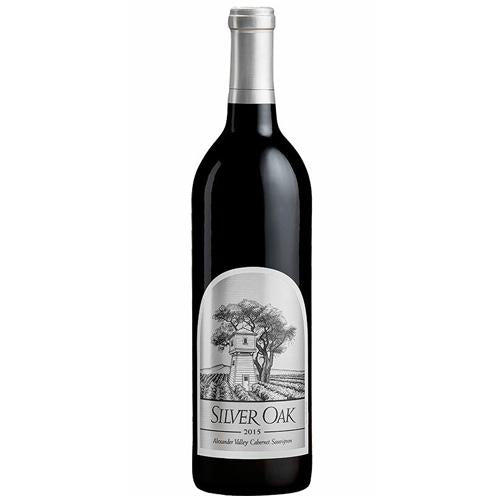 Silver Oak Alexander Cabernet Sauvignon 750ML
Our 2015 Alexander Valley Cabernet Sauvignon is maroon in color with a garnet hue. It has an enticing nose of maraschino cherries, blackberry bramble and brisket with notes of clove and star anise. Mouthwatering with a juicy entry, this wine has a fruity mid-palate of currant with toasted vanilla and roasted brown sugar character from American oak barrels. Structured tannins provide an elegant character with a long and expressive finish. Given proper cellaring, this wine will provide drinking pleasure through 2041.
Our 2015 Alexander Valley Cabernet Sauvignon is composed of 95.3% Cabernet Sauvignon, 3.7% Merlot, 0.4% Petit Verdot, 0.3% Malbec and 0.3% Cabernet Franc. Blended in early 2016, the wine was then aged for 24 months in 50% new and 50% once-used American oak barrels from our Missouri cooperage, The Oak. Early blending assures a balanced core and allows the components to achieve a seamless harmony during barrel aging. After bottling in the spring of 2018, each bottle was aged an additional 15 months before being released in August of 2019.