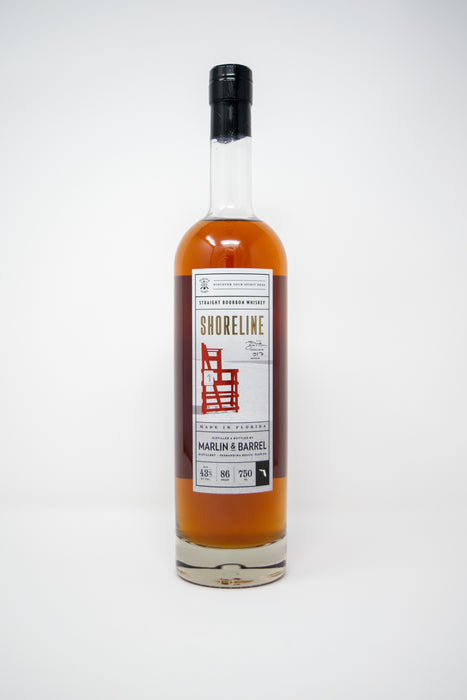 Shoreline Straight Bourbon Whiskey 750ml
Florida's First Straight Bourbon!
Full-bodied Bourbon of a 3 grain mash. Corn, rye, and barley give full notes of sweetness and spice leading into a smooth finish.

Distilled and aged for a minimum of 4 years in new, charred White American Oak barrels right off our barrier island setting of Amelia Island.