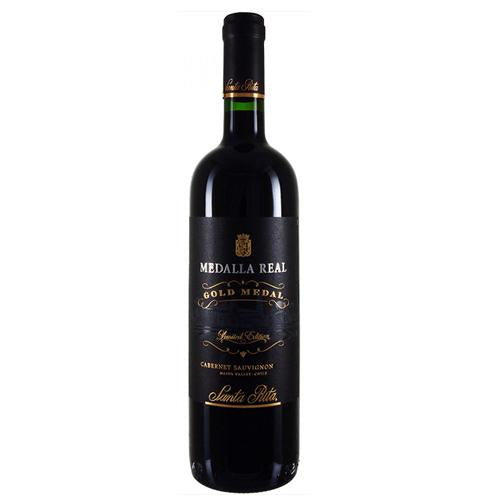 Santa Rita Medalla Cabernet Sauvignon 750ML
The grapes for our Medalla Real wines are exclusively selected and hand-picked at the ideal stage of ripeness from our best and oldest vineyards. The result is a true enological masterpiece: complex and concentrated, elegant and classic in style.
Tasting Notes
Deep ruby-red in color, with a bouquet of black fruits such as black currants, blueberries, and blackberries with dried figs, cigar box, and spice notes. The concentrated palate offers well-rounded ripe tannins that create the prominent backbone that leads the wine on to a long, lingering finish.
Serving Suggestion
Spicy red meats, wild fowl, ripe cheese, venison, kidneys and goose.