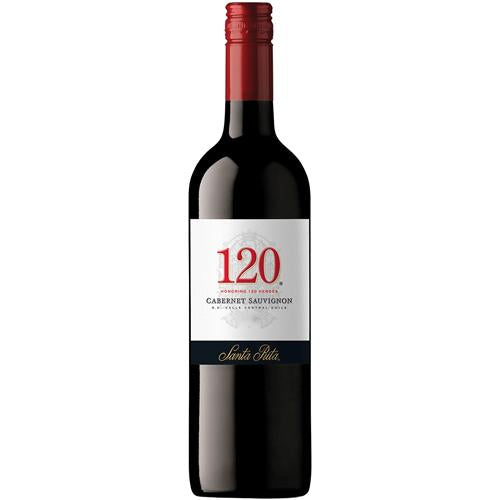 Santa Rita 120 Cabernet Sauvignon 750ML
The 120 Reserva Especial range was launched in commemoration of the 120th anniversary of Viña Santa Rita. 120 is a brand with tradition and history, it exists to make wine a simple, genuine, open and gratifying experience.
Tasting Notes
120 Cabernet Sauvignon is a deep and intense violet-red in color. Notes of red and black fruits predominate on the nose with the touch of spice that is typical in Cabernet, plus the aromas of vanilla, cloves, and tobacco that come from the oak. Sweet, elegant, and smooth tannins lend depth to the well-rounded palate and lead to a fresh, fruity, and juicy finish.
Serving Suggestion
Ideal with red meat, pork, spicy sauces and cheese soufflés.