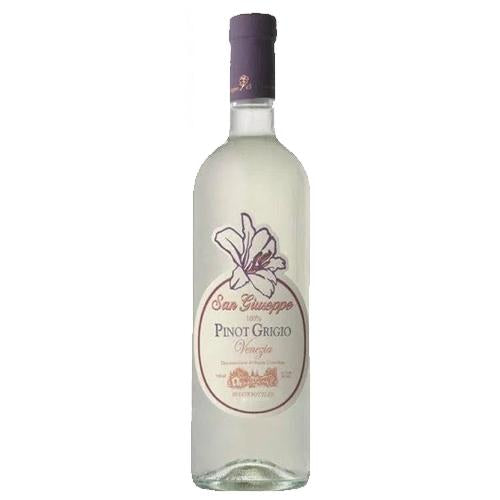 San Giuseppe Pinot Grigio 750ML
San Giuseppe's unique role as blender, bottler and importer results in premium quality wines that always beat the competition. Open a San Giuseppe Italian wine and you'll discover what heritage and masterful winemaking are all about. San Giuseppe wines have been carefully produced from only the finest grape varietals, harvested in the best soils and then master blended into truly flavorful vintage wines. White, red rosé or sparkling, San Giuseppe has turned winemaking into an art form, encompassing knowledge and nuance to create premium wines that awaken even the most discerning palates. If you're looking for quality, just look for the Lily on the Label.
San Giuseppe Pinot Grigio is the premium quality brand from the Veneto region of Italy. This area, about sixty miles from Venice, is the major part of Italy's Sud Tyrol, and is home to the Pinot Grigio grape.