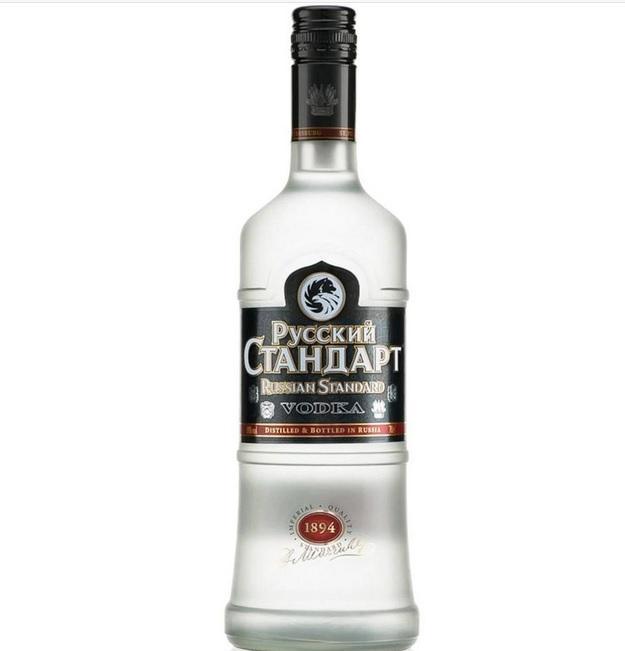 Russian Standard Vodka 750ml
Russian Standard Original Vodka - This outspoken original has set the benchmark for authentic premium Russian vodka - unmatched heritage honed for today's connoisseur.
Recognized in its homeland as a benchmark for excellence, Russian Standard Original owes its name and quality to Dmitri Mendeleev's classic formula, commissioned by Tsar Alexander III for optimum balance and purity.

The dramatic bottle design, inspired by the Peter the Great Bell Tower in the heart of Moscow, evokes Russia's Imperial past, and the vital role that vodka plays in Russia's most elegant traditions. Striking a balance between Russian heritage and the energy of modern life, Russian Standard Original is a masterpiece of technology, passion and craftsmanship.