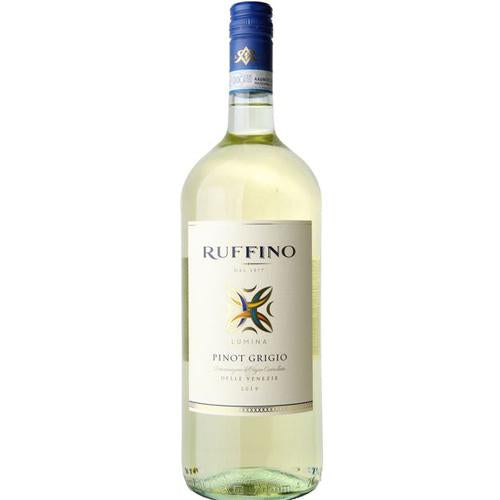 Ruffino Lumina Pinot Grigio - 1.5L
Pinot Grigio has become Italy's most famous white wine, beloved the world over. Ruffino Lumina Pinot Grigio comes from the growing regions best suited for high quality Italian Pinot Grigio: Veneto, Friuli-Venezia Giulia and Trentino. We carefully select the best fruit from high-altitude vineyards that rise dramatically out of flat plains.
Enjoy Ruffino Lumina Pinot Grigio as an apéritif or as a wonderful companion with a variety of foods. It's delicious with prosciutto and mild cheeses, fresh salads, and pasta with cream sauces. It also pairs well with seafood, shellfish, white meat, or Asian dishes.