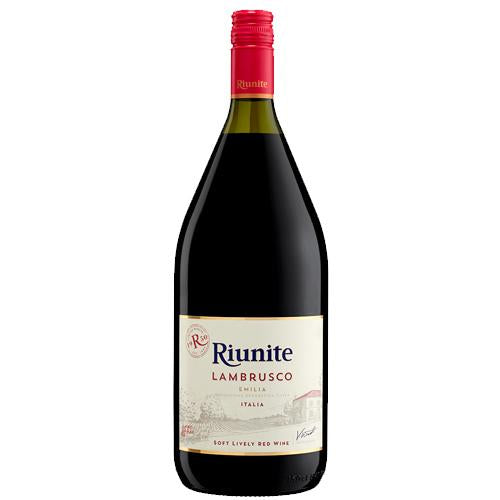 Riunite Lambrusco Emilia 1.5L
Our Lambrusco red grapes from the Emilia-Romagna region of Italy is the heart of Riunite. One taste and you'll fall in love.
Tasting Notes
The wine expresses rich red fruit aromas and flavors, a slightly sweet character and a subtle sparkle for added joy.
Serving Suggestion
Riunite Lambrusco is perfect for every occasion. Enjoyable and straight forward, its easy drinkability make it a favorite with a wide variety of foods, including spicy fare.