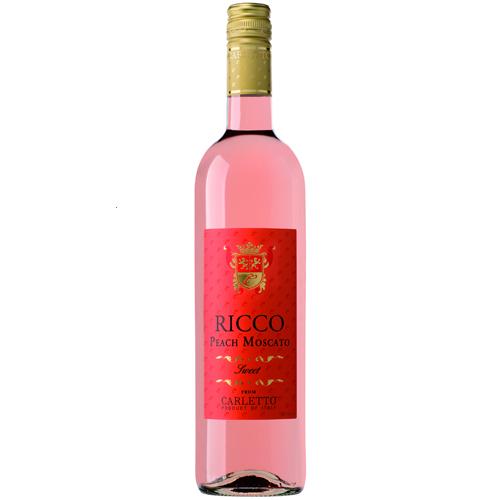 Ricco Peach Moscato 750ML
Grapes are harvested in September and immediately crushed to obtain a must that is clarified and then filtered. The must is stored at 32 degrees Fahrenheit and allowed to warm just prior to bottling, starting its fermentation process. The must is then combined with the Moscato base, which brings the sweetness and effervescent sparkling to the finished product. The blend is clarified and stabilized and then filtered to make it clear. A secret traditional recipe of natural peach flavors is then added to release the distinctive notes of ripe peach.
Ricco Peach Moscato is a light-pink Moscato-based cocktail with intense natural aromas of peach and apricot. Its sweet and rich flavor is combined with balanced acidity and a fresh effervescent finish.