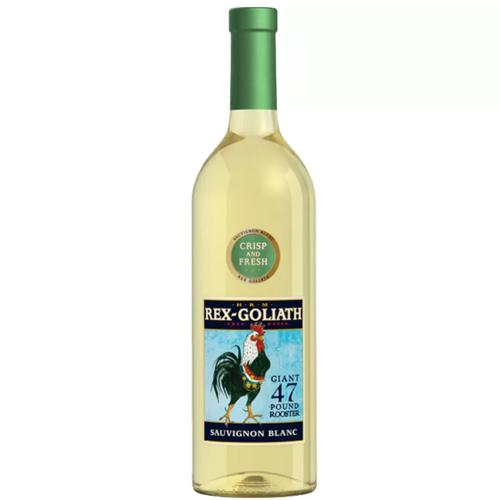 Rex Goliath Sauvignon Blanc 750ml
At the turn of century, HRM (His Royal Majesty) Rex Goliath was a treasured circus attraction. Weighing in at 47lbs, Rex was billed as the "Worlds's Largest Rooster." Our wines are a tribute to Rex's larger than life personality with big, fruit-forward flavors sure to please.
Our Sauvignon Blanc shows Rex's sassy side with its bright citrus and green apple flavors. Just like the 47lb rooster, you'll never forget this crisp and refreshing white.