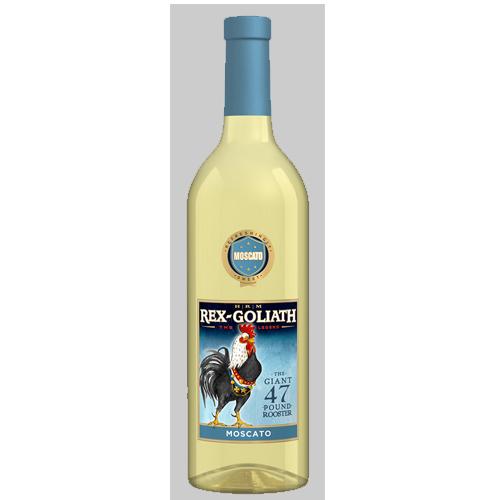 Rex Goliath Moscato 750ml
At the turn of the century, HRM (His Royal Majesty) Rex Goliath was a treasured circus attraction. Weighing in at 47lbs, Rex was billed as the "World's Largest Rooster." Our wines are a tribute to Rex's larger than life personality with big, fruit-forward flavors sure to please.
Our Moscato is bright, crisp and decadent. It's well balanced with just the right acidity combined with floral aromas that bloom into deliciously sweet flavors of peach and apricot.
Perfect anytime - as an aperitif, with light cheeses, sorbets, or fruit.