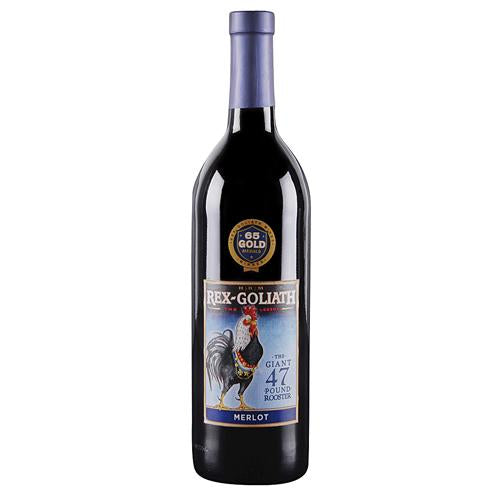 At the turn of the century, HRM (His Royal Majesty) Rex Goliath was a treasured circus attraction. Weighing in at 47lbs, Rex was billed as the "World's Largest Rooster." Our wines are a tribute to Rex's larger than life personality with big, fruit-forward flavors sure to please.
TASTING NOTES
Mouth-filling flavors of plums, cherries and wild red berries dominate from start to finish. Soft, supple and complex. Pretty and seductive with a decidedly spicy nose of black cherry, cassis and cedar.
SERVING SUGGESTION
The burst of juicy acidity paired with soft tannins make this a perfect match for game fowl, such as pheasant or duck. Our preference is Rock Cornish game hen, if you can catch one!