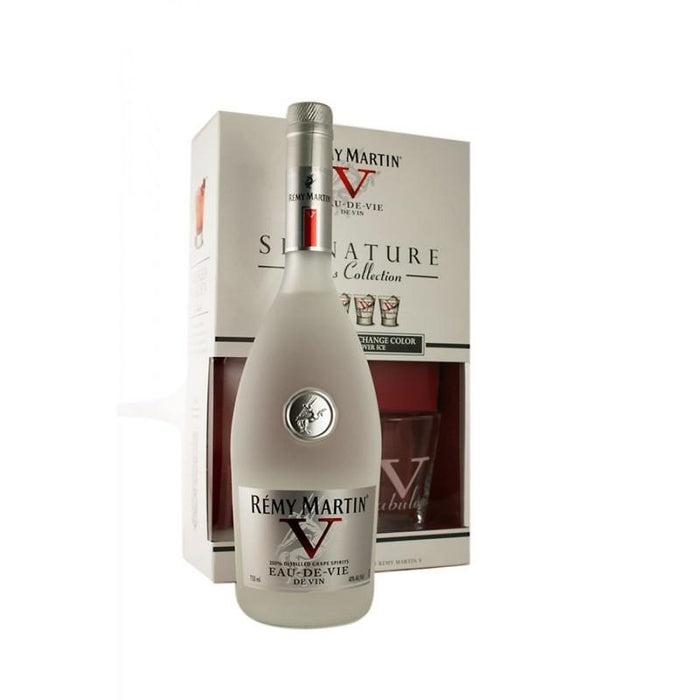 Remy Martin Eau-De-Vie de Vin V - 750ML
Fresh fruity notes with hints of grapes and pears and nuances of melon. Subtle hints of pear and nuances of fresh mint. Smooth and balanced. Remy Martin V is vibrant and intricate on the rocks. Mixed, it reveals the soul of great cocktails, classics and new creations alike. The story of Remy Martin is one of ambition: to capture the heart of cognac. Since 1724, Remy Martin has been led by extraordinary men and women who turned a small piece of French terroir into home to one of the world's finest cognacs—a signature blend of Grande and Petite Champagne crus.
Using fruit from only the highest-quality vineyards, the chalky soil of the region provides the ideal conditions to ripen the grapes to perfection. Once distilled, these grapes become eaux-de-vie infused with a palette of rich and unique aromas—the heart of Remy Martin's collection of harmonious and complex cognacs, refined over three centuries.