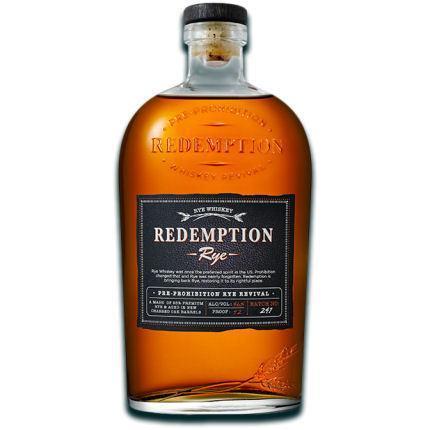 Redemption Rye Whiskey - 750ML
Redemption Rye's goal is to bring back the classic American Rye cocktail. While the Federal law states that a whiskey must be 51% rye grain to be classified as a rye we chose to push our grain content to 95%. This not only pushes the flavor forward, it also magnifies the unique profile of the rye grains.
Beautiful flavored rye spice with light oral and citrus notes. Slight mint garnish makes this great for sipping or mixing in a classic cocktail. (Think Manhattan, Old Fashioned and Sazerac). True rye flavor.