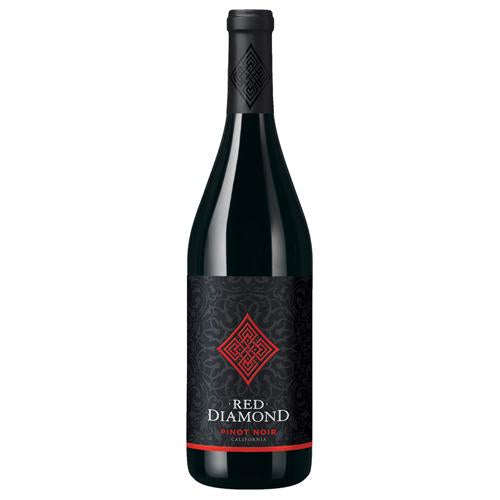 Red Diamond Pinot Noir - 750ML
Bright cranberry and raspberry aromas lead into bold black cherry flavors that present a touch of spearmint on the crisp, long finish.
This Pinot Noir is extremely versatile, and pairs well with a variety of foods. Try it with seafood like pan-seared scallops or halibut. You can also serve it with tomato-basil pasta, or with poultry and meats like braised chicken, pork tenderloin and wild game.