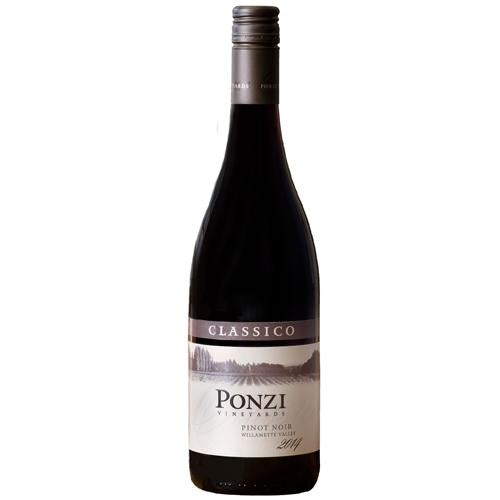 Ponzi Pinot Noir Classico Willamette 750Ml
The "classic" representation of Willamette Valley Pinot Noir, this wine encapsulates the experience, innovation, top vineyard sources, and expertise of the pioneering Ponzi family. Among the first to make Pinot Noir in Oregon and the United States and, since the start, among the very best.
Aromas of ripe raspberry and black cherry are accentuated by crushed Mediterranean herbs of lavender, sage, rosemary and black tea. On the palate, dusty tannins are woven into hints of roasted coffee. Mouthwatering acidity is balanced by almond sweetness.