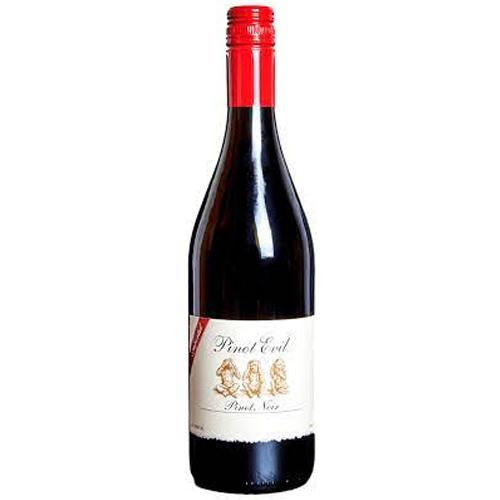 Pinot Evil Pinot Noir 750ML
See no evil, hear no evil, speak no evil. Dating back to the 8th century, this Three Wise Monkey proverb was introduced to Japan by a Buddhist monk from China. Long believed by many winemakers to be the most difficult grape to grow and craft into wine, Pinot Noir often seems possessed if not downright evil. We prefer to view Pinot Noir as a guilty pleasure.
And with this philosophy in mind, Pinot Evil dances with a lovely ripe cherry nose that cascades into a smooth, velvet finish.
Enjoy it with roasted duck, rosemary-garlic pork, or with friends when you just monkey around.