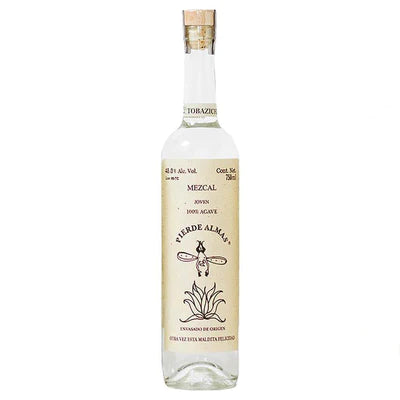 Pierde Almas Mezcal Artesanal Joven - 750ML
Behind each bottle of Pierde Almas is a time-honored recipe kept alive with painstaking care by the family patriarch in each successive generation. Their labels are hand-printed on 100% acid-free, handmade paper derived from fibers that are indigenous to the region and have been in use since pre-Columbian times. With their Wild Agave Reforestation Program, they are actively engaged in the re-forestation of wild species of Agave in those areas where their populations have been depleted. Pierde Almas begins each rainy season by inviting bartenders, chefs, restauranteurs, and journalists to join them for their annual wild Tobalá planting. Due to the artisinal nature of their mezcal, the ABV of each lot may vary slightly.
In May 2018, British multinational alcoholic beverages company Diageo purchased Pierde Almas Mezcal.