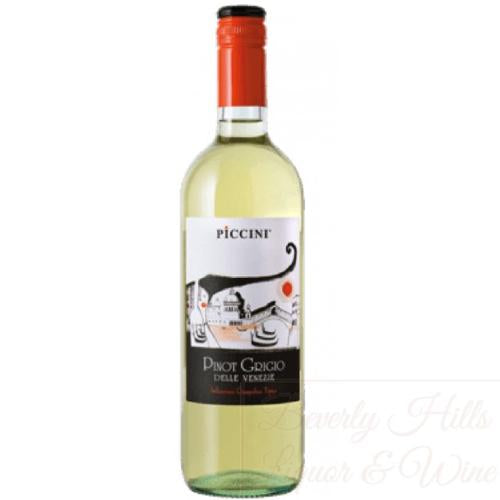 Piccini Pinot Grigio 750ML
Pale straw color with fresh and fruity aromas of pears as well as citrus and grapefruit. This is a full, fresh and lively wine, with notes of ripe pear on the finish. Its crisp acidity balances well with the soft character recommending it as a pleasant and easy to drink wine.

Piccini Pinot Grigio is a delightful aperitif, and is perfect for a range of foods including appetizers, seafood or grilled poultry.