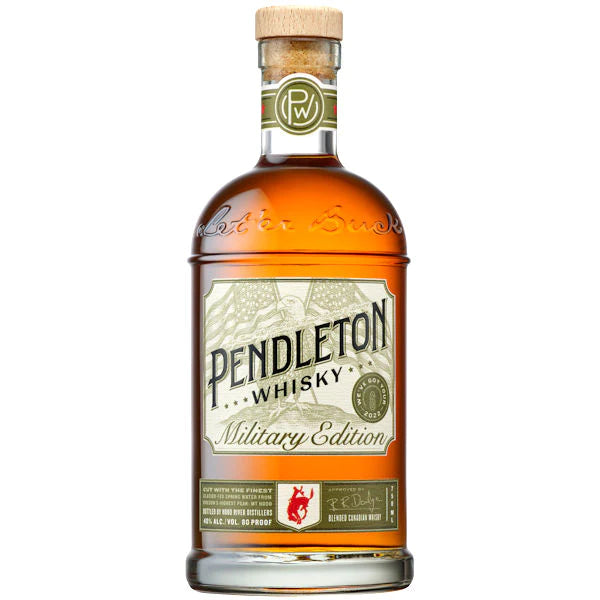 Pendleton Whisky Limited Edition Military Appreciation Bottle 750ml
Pendleton Whisky is donating $100,000 to the Bob Woodruff Foundation. The Bob Woodruff foundation creates healthy, positive futures for our service members, veterans and their families. Pendleton Whisky strives to live by the Code of the West — a way of life with values that are simple, yet timeless. The Bob Woodruff Foundation and "We've Got Your 6" share these same values.
Pendleton Whisky and the Bob Woodruff Foundation have teamed up to provide meaningful, long-term support to our veterans and their families with the challenges they face after service. Together, "we've got your 6.