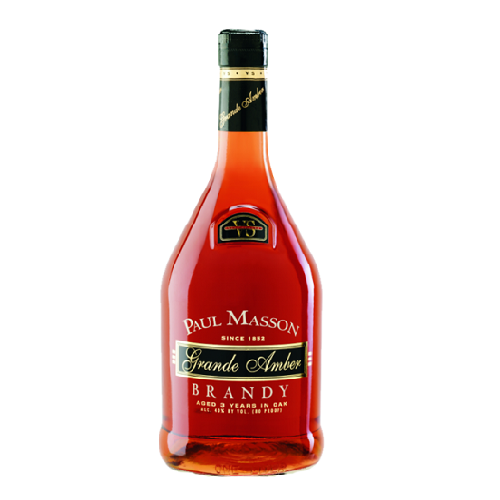 Paul Masson Brandy Grande Amber VS - 1.75L
VS (Very Special) brandy is aged in oak for three years one year longer than required –for extra smoothness. Additional aging creates fine aromas and flavor that sets our VS Brandy apart from traditional brandies. The resulting taste profile is slightly sweet with notes of caramel and vanilla.

From the blending of Brandy at the turn of the century by Paul Masson himself, the knowledge and craftsmanship of over 100 years make Paul Masson Grande Amber Brandy unrivaled. Taking pride from the vineyard to the bottle, it is only fitting that Paul Masson could develop a brandy with the look, feel and smoothness of the finest Cognacs.