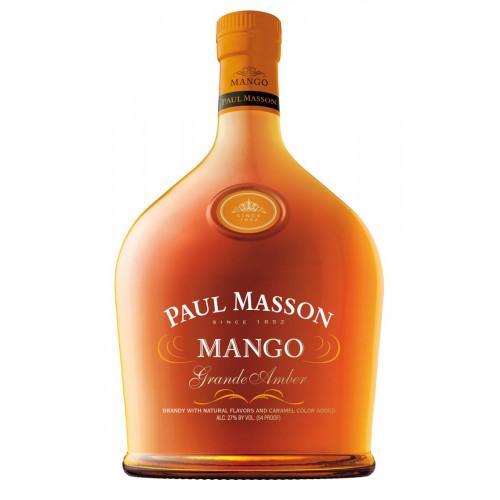 Paul Masson Brandy Grande Amber Mango - 1.75L
In 1878 a man named Paul Masson emigrated to California from Burgundy, France, where he met Charles Lefranc, a French immigrant and viticulture specialist. The Phylloxera plague in France subsequently made Masson's stay in California permanent. Later on, he became known as the "Champagne King of California," after launching his first sparkling wine under the name "champagne" at Almaden, and Masson.

The Paul Masson winery fell under the ownership of Seagram Company Ltd for several years before changing hands several times. In 2008, the Paul Masson Winery was purchased by Wine Group LLC of San Francisco. Constellation Brands currently owns the Paul Masson label.

Aged in carefully selected fine oak casks, Paul Masson Mango Brandy is a smooth fusion juicy golden mangoes and soft tropical, floral notes.