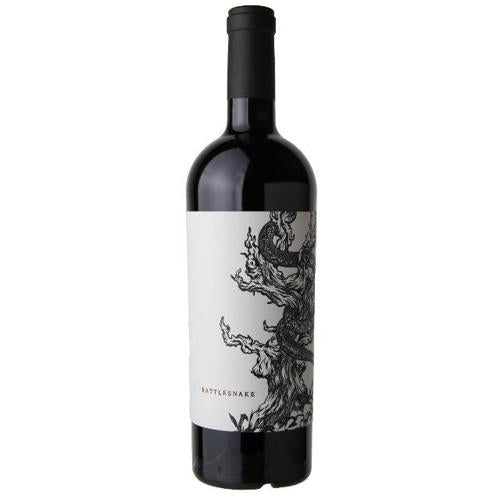 Mount Peak Winery Zinfandel 750ml
Rattlesnake Zinfandel is a tribute to the crest called Rattlesnake Hill, the highest point of the Monte Rosso Vineyard and a site known for rattlesnakes living among the vines. During the day, the snakes seek the abundant sunshine and in the evening, they coil inside and around the vines.
This Zinfandel is filled with an enticing mouthwatering quality with robust notes of ripe blueberries, blackberries, cherry jam and fig all tied together by a brambly undertone. Accents of white pepper, licorice and smoke weave through wine, deepening throughout the luscious finish.