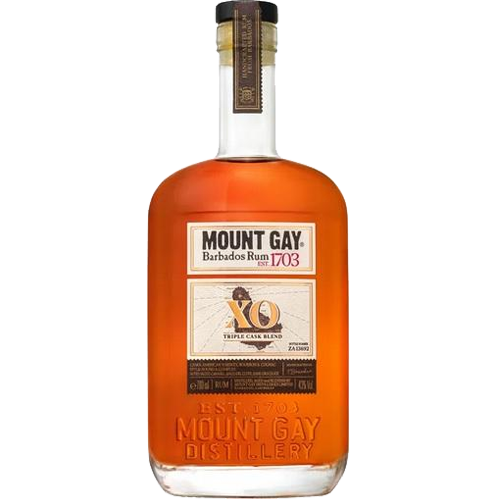 Mount Gay Rum XO Tripple Cask 750ml
Mount Gay XO is a small-batch blend of carefully selected mature rums distilled in traditional copper pot and column stills. This round and complex rum is matured between 5 to 17 years in American whiskey, bourbon and cognac casks. XO is an exceptional round and complex rums with notes of dark chocolate, salted caramel, baked figs and cloves.

Savor the complex and smooth flavors of Extra Old within the Original Old Fashioned recipe or simply on the rocks.d rum.