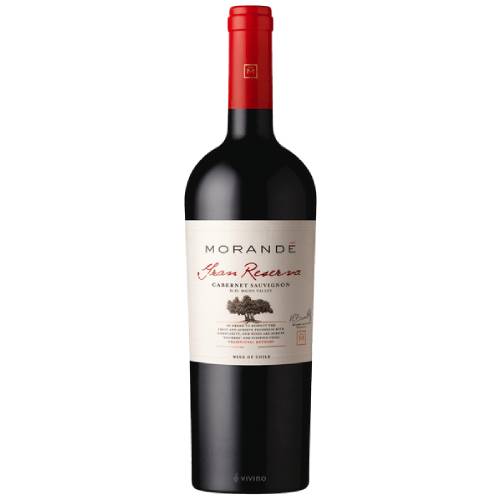 Morande Cabernet Sauvignon Gran Reserva - 750ML
Gran Reserva is Viña Morandé's most traditional and yet modern wine range. It is composed of six classic wines that transmit in each glass the complexity of their respective terroirs of origin as well as a refined and contemporary elegance. They are the result of the pioneering spirit that has guided our winery since its inception and which comes to light today through audacious innovations in managing the vineyards and the vinification of its grapes. Each one of these authentic terroir wines comes from our oldest and most qualitative vineyards located in the valleys of Maipo, Casablanca, and Maule. In the winemaking processes, they respect long-rooted traditions, but they also incorporate unconventional vessels and techniques to ferment and age their wines.
The best of terroir. Elegance, structure, and complexity characterize this line that carefully brings together the balanced interaction of the soil, climate, variety, controlled vineyard management, and enological processes in the winery.

Their vineyards are located in San Bernardo, in the Maipo Valley, and each cluster that goes into this wine has been hand selected. This intense and well-balanced Cabernet Sauvignon was aged in French oak  foudres and barrels for 18 months.