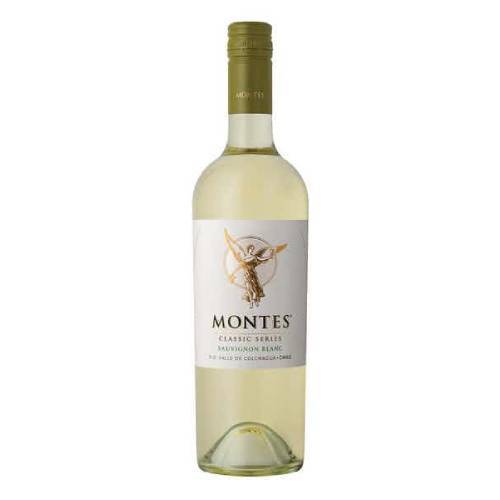 Montes Classic Sauvignon Blanc 750ML
Predominance of ripe red and black fruit aromas such as strawberries, plums, and fighs on the nose. Notes of crème de cassis intermingle with sweet spices such as nutmeg and black pepper.

In palate, the wine stands out for its well-balanced acidity, medium body, and incredibly smooth tannins. The moderately persistent finish echoes the notes perceived on the nose.
Crisp aromas of yellow bell pepper and citrus go mild on the pyrazines. A juicy but basic palate plays up the peppery side of this grape, while fresh lettuce and arugula notes play out on a thin finish.