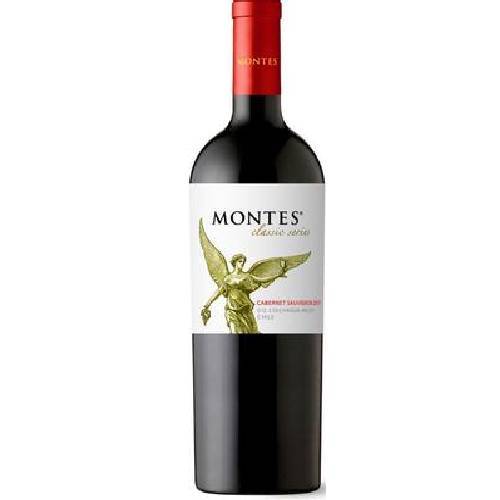 Montes Cabernet Sauvignon Classic 750ML
Ruby-red in color, with violet at the rim. The nose is generous; red and black fruit aromas are perfectly balanced with smooth notes of spice. Aromas are strawberry, cassis, nutmeg and cinnamon, with vanilla, and mocha from the wine's time in French oak, which also lends a sensation of sweetness on the midpalate. In the mouth it's balanced, with smooth tannins and rich, fresh acidity that makes the wine juicy. The finish has medium fruit in line with the aromas perceived on the nose.
Highly recommended with braised beef with French fries, steak and eggs, paella, cannelloni, and lasagna.
Blend: 85% Cabernet-Sauvignon, 15% Merlot