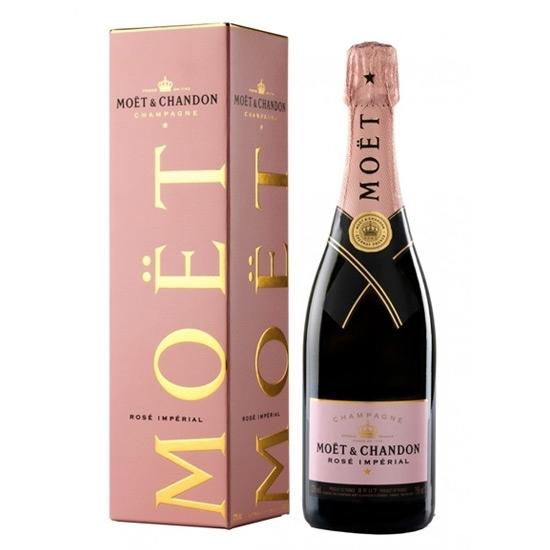 Moet & Chandon Champagne Brut Rose Imperial 750ml
Moët & Chandon is the champagne of success and glamour since 1743. Renowned for its achievements and legendary pioneering spirit, Moët & Chandon is synonymous with both cherished traditions and modern pleasures and has helped celebrate life's most triumphant moments for more than 270 years.
Moët Rosé Impérial is a glamorous expression marked by intense redfruits--strawberry, raspberry, redcurrant--and a bewitching nose combining those scents with rose and pepper.
Rosé Impérial pairs well with simple, intense, colorful flavors:
- Red meat, duck, goose, fresh game, carpaccio
- Shellfish
- Fresh goat cheese, mozzarella, mascarpone
- Fresh, red-fleshed fruits
- Fresh herbs & dried herbs
- Black olives, olive oil, red onions
- Pink peppercorns, Szechuan pepper, paprika
- Morels