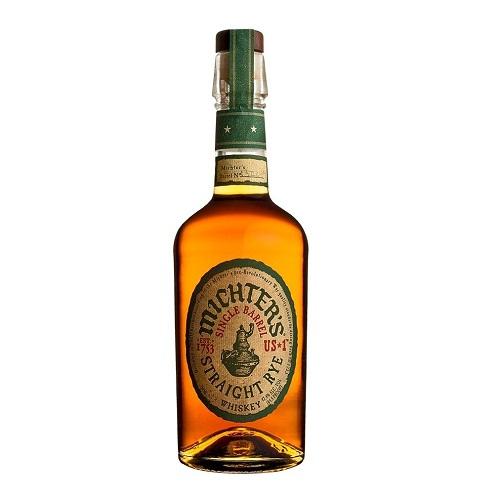 Michter's Rye Whiskey Straight Single Barrel US1 - 750ML
Our US*1 Rye is made from select American rye grain that is sheared to enable the saturation of more flavor during fermentation. It is then aged in a heated warehouse. This premium rye has hints of light spice, black pepper, marmalade and plum, spicy grain and light caramel.

This single-barrel rye whiskey from Michter's works a treat both neat and in cocktails. Peppery and spicy, this also displays refreshing orange notes, plus sweet toffee/butterscotch. Very moreish.