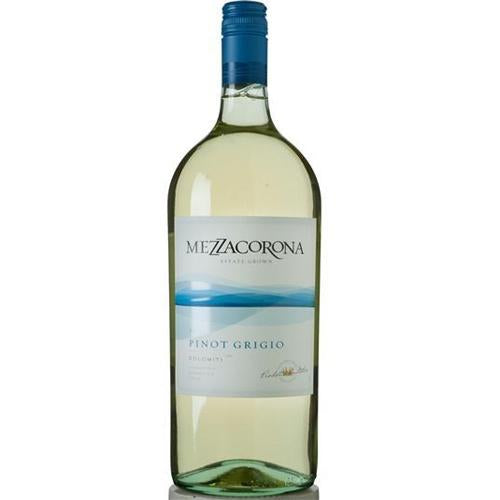 Mezzacorona Pinot Grigio - 1.5L
Flowing from the Italian Alps that surround our winery, the Adige River has carved a sunny alpine valley, prized for its hillside vineyards. In this pristine environment Mezzacorona has been crafting Estate Grown wines of elegance, harmony and balance since 1904
A delightful Pinot Grigio to be enjoyed for its aromatic crisp green apple, mineral and honeysuckle notes.
With its elegant fresh savor, our Pinot Grigio is the perfect complement to appetizers, soups, pasta, white meats and fish.