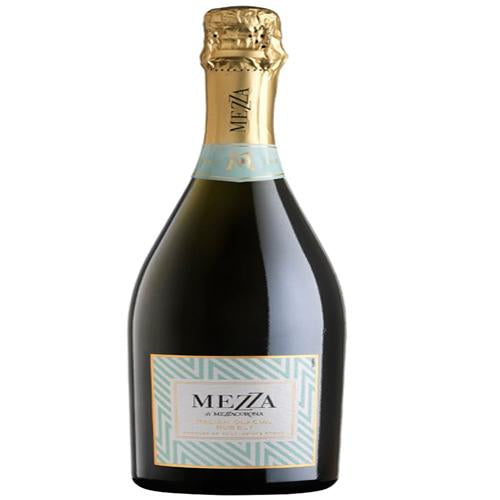 Mezza Di Mezzacorona Extra Dry - 1.5L
The bouquet displays rich and intense aromas of fresh fruits like red apple, pear, white peach and melon, and delicate pineapple with an elegant note of wild mountain rose. The palate is very pleasant with a soft mousse, persistent bubbles and smooth acidity.
"Italian Glacial Bubbly" are the words written on the front label of this non-vintage sparkling wine from the far north of Italy. The NV Mezza Extra Dry is a fragrant wine with an off-dry approach. There is a touch of sweetness that gives the wine an added sense of roundness and fullness. This is an informal blend of 60% Chardonnay, 30% Pinot Bianco and 10% Müller Thurgau that competes with the affordable and cheerful promise you also get with Italian Prosecco Superiore. Drink this wine within the next 12 months.