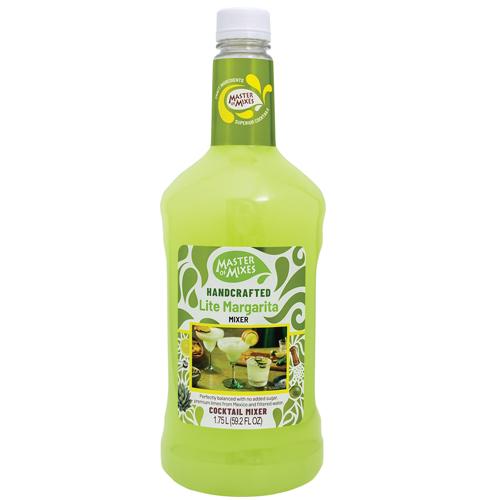 Master of Mixes Lite Margarita Na 1.75L
A HOME BARTENDER'S MUST-HAVE: An authentic and classic blend of Key Lime juice harvested from Mexico, essential citrus oils used in triple sec, and a light touch of the purest agave syrup. A classic and versatile cocktail mixer ready to use for all occasions.
PURE FLAVOR: Fresh lime flavor with notes of lemon, grapefruit and other citrus fruits. Made with 17% lime and lemon.
INSPIRING COCKTAILS: Master of Mixes Cocktail Mixers make the world's most popular cocktails using only the finest ingredients. Simply add a spirit for a traditional cocktail, or get creative with a new recipe.