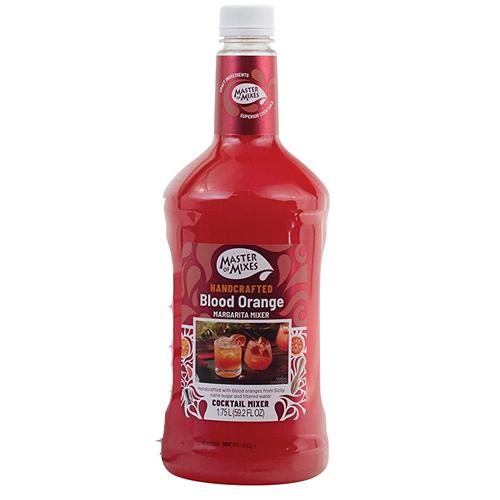 Master of Mixes Blood Orange Margarita Pet 1.75L
A HOME BARTENDER'S MUST-HAVE: This mixer brings elevated margaritas to the forefront with its imported imports single pressed, never-concentrated Blood Orange Juice from the growing regions of Italy. The refreshing blend brings a new twist to a classic margarita and brings a taste of Italy right to your living room.
FRESH FLAVOR: Juicy, fresh blood orange with simple notes of citrus. Made with 12% blood orange and lime.
INSPIRING COCKTAILS: Master of Mixes Cocktail Mixers make the world's most popular cocktails using only the finest ingredients. Simply add a spirit for a traditional cocktail, or get creative with a new recipe.