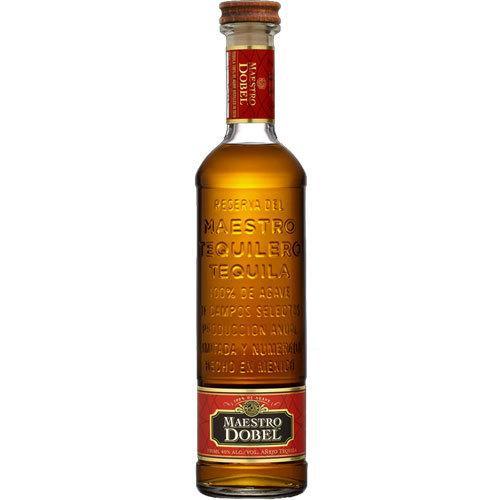 Maestro Dobel Tequila Anejo - 750ML
Named after its founder (Dobel is his abbreviated name Juan Domingo Beckmann Legoretta) the tequila is sourced from single estates and is distilled from 100% blue agave and bottled in Jalisco, Mexico. Each bottle of Dobel™ Tequila is double-distilled, matured in Hungarian White Oak barrels, and filtered for exceptional smoothness and clarity.
Dobel™ Tequila is recognized for its superior smoothness and iconic packaging which includes a stopper and a modern twist on a vintage apothecary-style bottle, a heavily embossed bottle whose design is inspired by the laboratory sample bottles used by the distillery's Maestro Tequileros (Master Distillers).