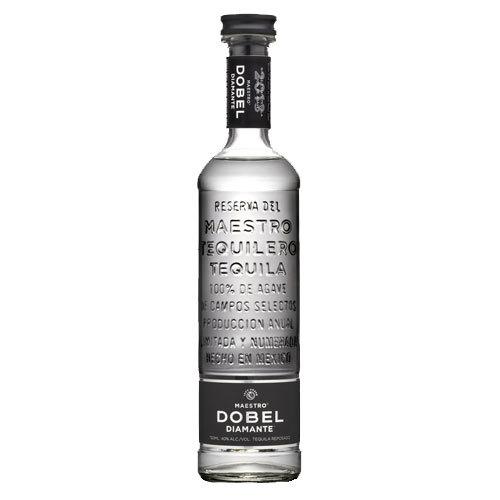 Maestro Dobel Diamante Tequila - 750ML
Introducing the world's first crystal-clear aged tequila with the complexity of aged cognacs combined with the crispness of luxury vodkas. Dobel Tequila is a unique blend of Extra- Añejo, Añejo and Reposado Tequila blended and filtered to produce a crystal clear liquid. The agave is selected from the Lowland family owned ranches where the terroir produces lighter, herbal and citric aromas.
The tequila is produced in small batches aged in oak casts from Southern Europe. Every step of the process is done by hand from the harvesting of the agave to the labeling of each bottle with the approving signature from one of two Tequila Maestros entrusted to blend each batch of Maestro Dobel.